Good food, good company, great live music
Welcome to our piece of paradise
Dingo Beach Hotel is located in one of the most pristine locations in the Whitsundays, if you are looking for a laid back, casual atmosphere with beautiful, natural surrounds, then you need look no further.
This is the perfect backdrop for a special honeymoon, maybe the family getaway. The kids will love it, so sit back, relax and do a lot or do nothing at all…
At Dingo Beach you are escaping the normal distractions of modern life, by giving yourself a chance to recharge your batteries – in a way that helps you rediscover the simple pleasures and natural rhythm of life or maybe the simple pleasure of catching up with friends.
There's so much to do at Dingo Beach. We regularly enjoy seasonal sightings of migrating whales, turtles, dolphins, manta rays and other marine animals.
Discover what makes us the hidden Gem of the Whitsunday's
From the luxurious life style of Airlie Beach. Dingo Beach is just a stone throw away. Our relaxed style of living boasts one of the nicest and untouched beaches of the Whitsunday's. 

If your looking for a get away from the busy tasks of life. Stay in our self contained units (1 bedroom or 2 bedroom). 

A licenced restraunt awaits you eagerly for morning, lunch and dinner, with the beautiful beach scenery from your table.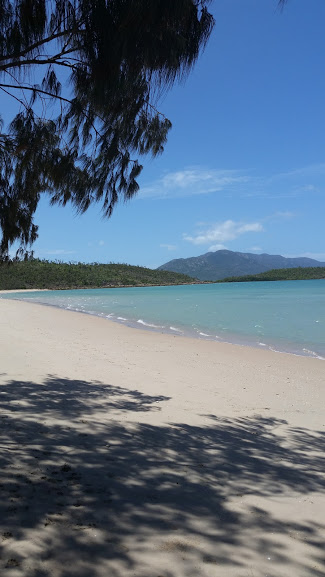 Our Customers are saying lots of Things about us
We have an infamous Sunday Session, that brings people from Airlie Beach, Proserpine and even Conway Beach on a Sunday afternoon to enjoy the great atmosphere and music.
"Cheap drinks, brilliant spot, great hospitality and meals looked good also."
"A gorgeous spot and wonderful atmosphere with friendly staff."
"
Great little coffee shop and pub out back
Locals very friendly... has a lot of character in a nice little spot... worth a visit"
"Hidden gem. Awesome pub food by the beach. Would recommend to others..."